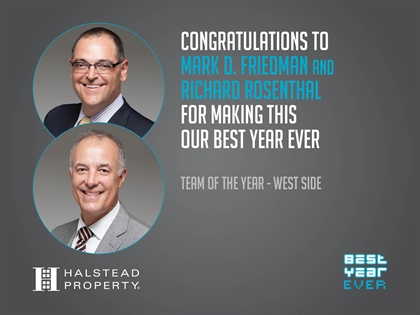 Last week Halstead had it's annual meeting held at Cipriani @42nd Street. It was a blowout of a party with some amazing announcements from our kick ass marketing staff. A new way to sign in at Open Houses, A New internal system for entering listings and finding new homes for our buyers.A 3D walk thru of floor plans!! All our systems have been upgraded for 2016 along with our Halstead App for the IPhone and Apple Watch.
Also, Richard Rosenthal was honored for having the biggest referral sale in the USA last year at $15M.
We were both honored for our achievements and were inducted for the 2nd and 3rd time to the Diamond Club (closed a deal greater than $10MM) in 2015!
We were also named the Team of the Year in the Westside Office for 2015! The Westside office is the most profitable office in the company with over 200 agents!